Wood Tie Grading - Checks and Splits
AlliedAssociation
gradingties
HardwoodIndustryNews
News
RailwayTieAssociation
Wood ties and timbers used on our nation's railroad infrastructure support freight and passenger trains and help us continue to thrive as a country. North America has over 136,000 miles of track to maintain, which requires considerable effort. Wood tie and timber producers bring 18-20 million ties to the marketplace each year. These ties and timbers are not simply "industrial" products but integral pieces of architecture, with strength and structural integrity at the forefront of the procurement process.
Railway Tie Association (RTA) is the membership group representing tie-producing entities, end-users running railroads on them, and more. RTA helps to keep wood tie markets strong and sustainable – and has been doing so since 1919.
One of our annual tenants is providing education through our premiere event, the Tie Grading Seminar. This article is a representative snapshot highlighting this prestigious educational offering focusing on checks and splits in wood ties and timbers.
Mainline railroad crossties today are generally 7"x9"x8'6" grade 5, predominately oak and hickory, "sleepers" or pieces of wood utilized to hold up rail, anchor in ballast, and have locomotives and railcars roll over the top of them. Regarding wood tie grading, checks and splits are often misidentified. As defined by wood scientists, a check is encapsulated to one surface, whereas a split occurs across two surfaces. Both checks and splits are a separation of wood in different capacities, and both create gateways for the biological and mechanical degradation of wood.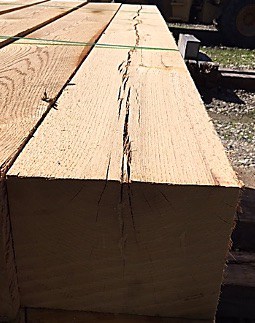 Adverse drying is the primary quality concern with exposing wood heartwood, principally due to checks developing more rapidly in that wood zone rather than sapwood. However, checks can develop on all wood surfaces in both zones, and certain processing dynamics can express or deter checks. For instance, boxed-heart ties are pith-centered and (predominately) have sapwood surrounding the heart on all four wood tie surfaces – checks can be significantly lessened. Furthermore, tie processors will mechanically perforate all four tie surfaces with ¾" long incisors, i.e., incising, that create pathways (similar to expansion joints) in the wood to decrease drying stresses and damper check development during drying/seasoning.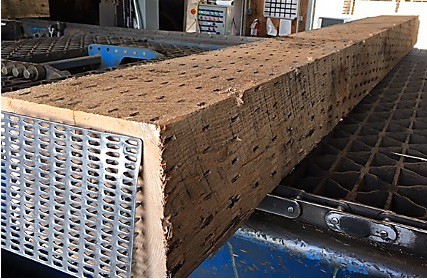 Splits, i.e., separation of wood across two surfaces, can be avoided in the cross-section by adding anti-split plates that cover most of the surface area of the ends of ties. These plates are mechanically pressed into the ends of ties with hydraulic actuators. The "teeth" the anti-split plates utilize to bite into the wood help mitigate discontinuity, and anti-split plates remain attached throughout the intended service life, thus keeping ties from splitting while on track. Reducing splits (and checks) can significantly increase crosstie performance and longevity.
Limitations for crosstie defects are delineated in the AREMA 30 standards and covered extensively at the RTA annual Tie Grading Seminar. Please visit rta.org for more information on wood ties and timbers, the Tie Grading Seminar and other offerings RTA provides to our industry.

Nate Irby is the Executive Director of the Railway Tie Association (RTA). You can reach out to RTA by visiting www.RTA.org.
SOURCES: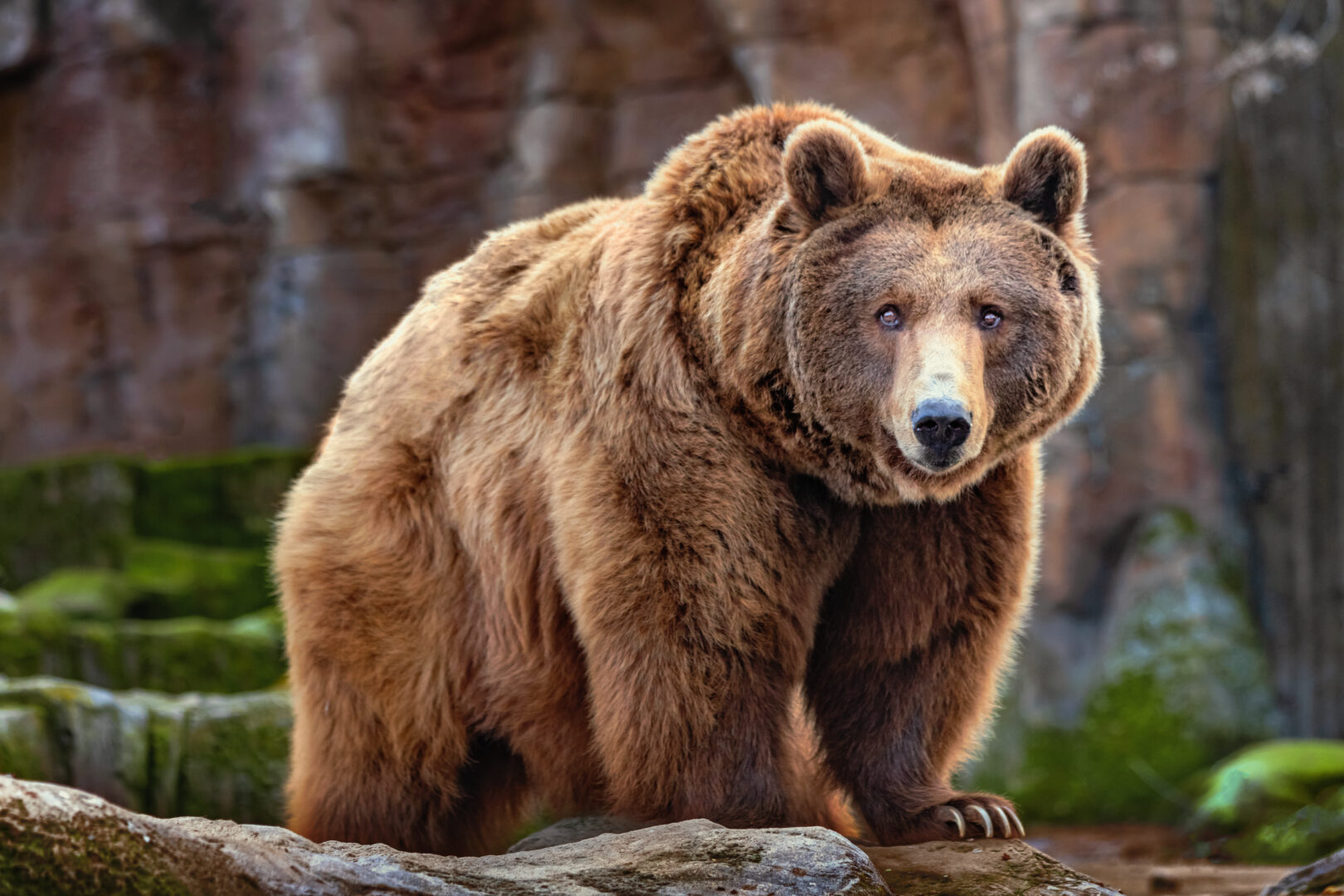 Can I tell you a funny story? I faced a grizzle bear once. I have seen a lot of grizzly bears, twice within 10 feet and once within one foot…
Have questions or need any assistance registering for the 2023 Annual Convention & Exhibit Showcase?