Sustainability Verification Certificate (SVC)
Showcase Your Sustainability!
The National Hardwood Lumber Association offers a Sustainability Verification Certificate (SVC), for the specific role of assisting its members answer questions regarding the sustainability of North American hardwoods.
NHLA and its members are committed to the sustainability, education, and advocacy of North American Hardwoods. Sustainability is defined by ensuring that North American hardwoods are able to meet the needs of today while conserving the resources that will be needed tomorrow.
The sustainability of North American hardwoods has been documented and supported by a number of scientific and academic reports and independent and government agencies.
The SVC references specific information about the legality of hardwood forests, hardwood tree inventory, and growth rates in the United States and Canada. The letter is customized to each individual member company and contains their unique NHLA member number and renewal date.
The SVC is renewed every year. If you are a member and need to request a certificate please call 901-377-1818 or contact us.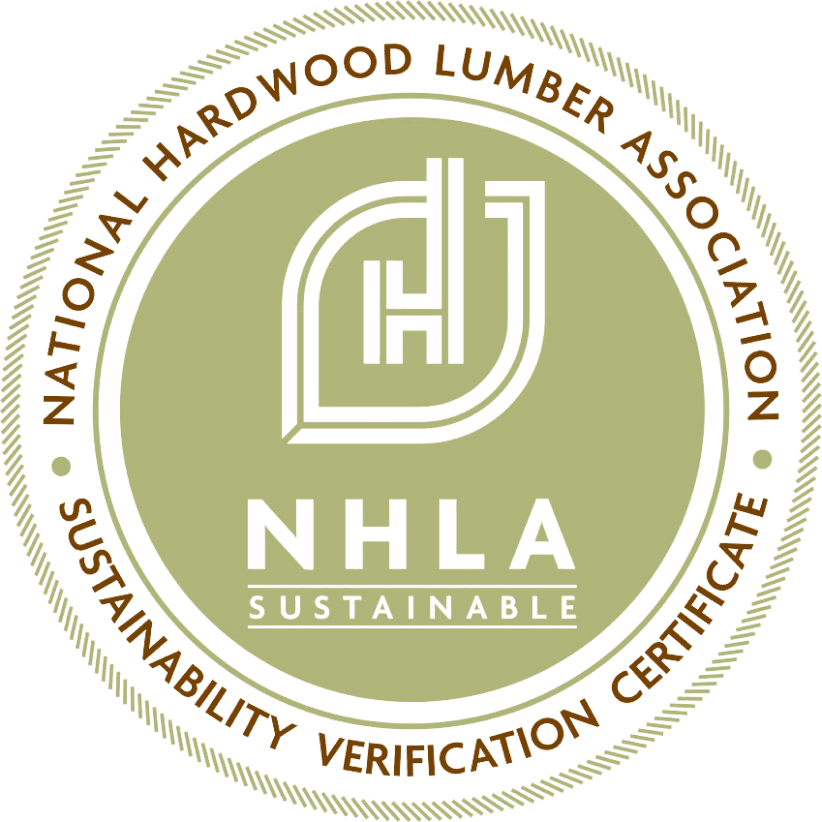 Use these resources to discover information related to the industry's impact on the U.S. economy, emerging trends, hardwood sustainability, research, and more. Can't find what you need or have a resource that we should add? Drop us a line at 901-377-1818.
This section of our website is dedicated to showing the sustainability of North American hardwoods. We have put together some great quick facts that you will find on the "Hardwood Benefits" tab. If you are looking for something a little more visual, you will want to check…
NHLA's commitment to representing our members' interest in Washington, D.C. began more than 120 years ago with the creation of the NHLA Rules. The Rules not only provide stability to developing hardwood markets, but they also demonstrate the industry's …
As you are aware, NHLA has been an active participant in the Real American Hardwood Coalition since its launch in 2019. The purpose of the RAHC is to meet the imperative goals of increasing markets and sales…
As a benefit of membership, NHLA members have exclusive access to post any open positions within their companies to the NHLA Career Center at no cost. View and submit jobs to the NHLA Career Center. 
It's difficult to imagine a world without industry standards. Standards are published documents that establish specifications and procedures designed to ensure the reliability of the materials, and services people use every day.
Industry Links & Partners
Learn more about our partners in the hardwood lumber and wood products industry nationally and internationally.
Get in touch with the National Hardwood Lumber Association and join our vibrant community of hardwood industry professionals, enthusiasts, and partners. We're excited to connect with you and shape the future of the hardwood industry together!